How Much Does Catering Cost? Why a Caterer Can't Give You a Simple Price
How Much Does Catering Cost? Why a Caterer Can't Give You a Simple Price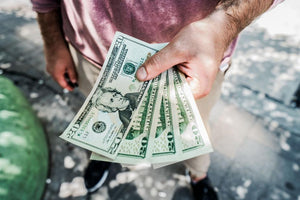 One of the first steps in planning your party is to select a caterer. Since the catering costs will account for a significant part of your budget, around 50%, the first question you may want to ask is "how much will this cost?" Questions like "How much is a buffet with chicken for 120 people?" are tempting to ask even before the caterer knows anything more about your party. However, when selecting the caterer that is right for you, I suggest taking a step back and having a conversation with the caterer before asking them for an estimated price.
Here's why: It's very difficult for any caterer to quote a price without knowing more about your vision for the party. The number of guests, menu, service style, time of the day and location are just a few of the factors that will affect the final price. These details will give the caterer a chance to estimate the total price based on what you actually want rather than providing you with the general price off their website.
Keep in mind that the final price should not be your determining factor when selecting a caterer. Of course, the price is important, but so is a caterer's ability to execute your event. Asking for references and pictures of their past work and seeing the quality of their linens and silverware are good places to start. It will give you a clear idea of what the caterer is capable of and what it would be like to work with them.
There is much information to be shared with a caterer about your big day and many good questions that need to be asked in the interview stage.  Once you've asked questions and the caterer understands what you're looking for and you have a sense of the caterer's ability, then look at the cost.
Happy party planning!